Contact us
OLENY TELIGI ST. 6, KIEV, UKRAINE, 04112
CULINARY ACADEMY Courses and Master Classes
E-MAIL: academy@chefbravo.com
Т+38 044 221 19 91 М+38 093 499 19 91 М+38 097 499 19 91
MASTER CLASSES AND PROFESSIONAL COURSES

OF ACADEMY CHEF TEAM
SECRETS

of mastery from leading chefs and confectioners of Ukraine and the world.

IDEAL CONDITIONS

workplaces equipped with high class technique in accordance with all professional requirements.
MASTER CLASSES AND PROFESSIONAL COURSES

for gourmets and future professionals in the culinary and pastry arts.

PLEASANT CREATIVE ATMOSPHERE

and certainly tasting of the prepared dishes.
directions


of academy lessons:
From the team of Chefs

and Pastry Chefs of

Culinary Academy

Bright Cooking Show

for fans of haute cuisine

Culinary and pastry

international education
our team
The Pride of Culinary Academy
of Hector Jimenez-Bravo - a team of first-class chefs.
Each one of them is a charismatic creator with a large wealth of knowledge.
Comprehend the culinary arts with the best of the best.
Master classes
Your professional "guide"
on the huge world of cooking the best in Ukraine
chef team headed by Hector Jimenez-Bravo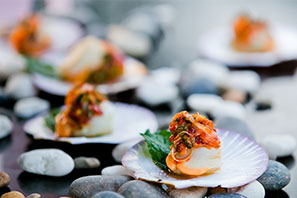 We are known
not only in our country but also far beyond its borders. In the working portfolio of our Chefs - are the most prestigious hotels and restaurants around the world.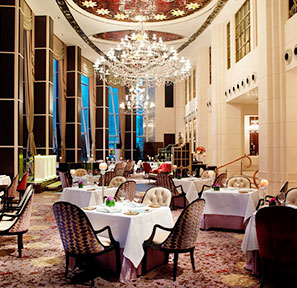 all workshops
by Hector Jimenez-Bravo - a real show, broadening perceptions about haute cuisine. During the lessons you will learn about culinary cultures of different countries, from the classical traditions of cooking to new global trends.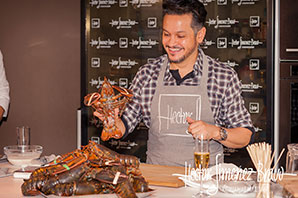 Three hours,
reserved for the master class, will fly by, because this time is the genuine pleasure of the highest in the world cooking class combined with a unique experience.
Professional
courses
Tableware in the restaurant
does not have to be silver,

but the chef should be golden!
do you aspire to become the "golden" chef?
Our team has developed courses that will give you a tremendous sense of creative freedom in the kitchen of any restaurant. Graduates receive an international diploma, and the best students - recommendations and employment assistance.
Fragrant soups
Recipe book
gastronomic tours
with Hector Jimenez-Bravo
Real gourmets

are always closely in their own kitchen
each
gastronomic tour -
unique
opportunity

experience the
local flavor on a subtle level of smells and tastes

learn
from the famous masters
new recipes and with
true pleasure
penetrate
the secrets of authentic cuisine

learn
the unique methods of preparing
your favorite dishes
of world cuisine

enjoy
all the benefits of this
exciting journey
Coming gastronomic tours
of Culinary Academy
of Hector Jimenez-Bravo
Gallery
See sections of
photo gallery